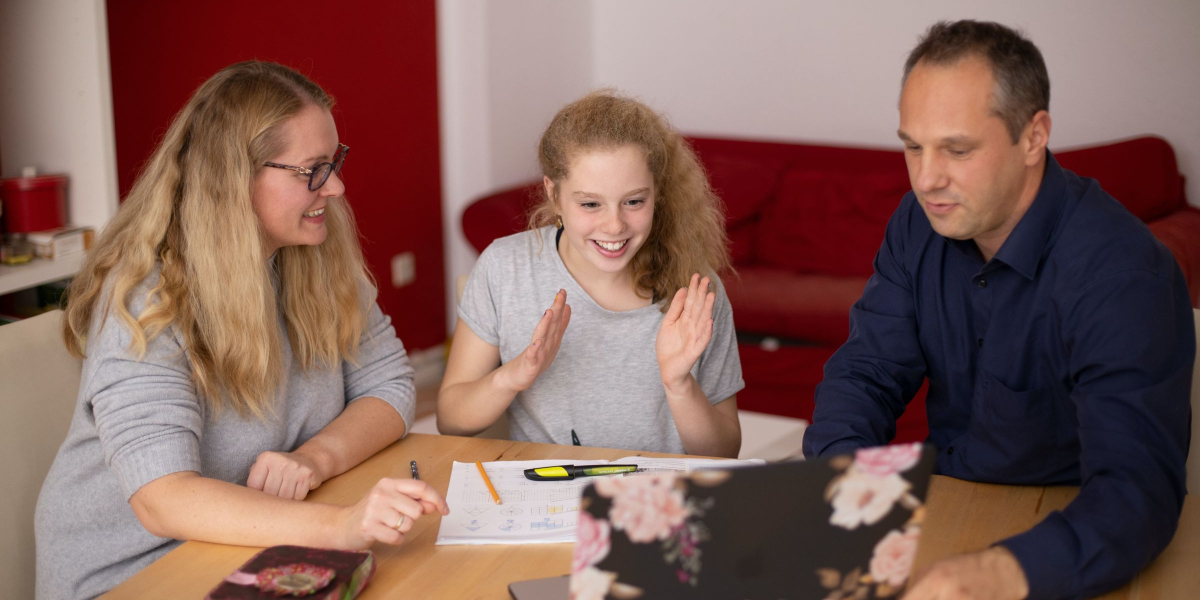 En Montessori British School además de educación primaria, impartimos educación secundaria. Preparamos a nuestros estudiantes para obtener certificaciones oficiales británicas: los International GCSE (General Certificate of Secondary Education) y los A Levels, y ahora también ofrecemos algo muy novedoso: el BTEC Level 2 de Esports, con el que sacarte la secundaria mientras aprendes las bases de la industria más innnovadora del momento.
Los International GCSE y A LEVELS son las asignaturas del sistema británico que se imparte entre los 13 y los 18 años, habitualmente. Aunque en nuestro centro somos flexibles y en función de las necesidades del alumno pueden empezar a prepararse desde los 10 años si están preparados y lo desean.
En la escuela ofrecemos los Key Stage 3, 4 y 5 al completo. Es decir que acompañamos a los alumnos de secundaria desde lo que en Reino Unido se conoce como Year 7 que en España equivale a 6º de Primaria. Pueden hacer toda la secundaria con nosotros con nuestro programa NOMAD.
Los International GCSE, así como el BTEC Level 2 que ofrecemos en combinación con estos, serían equivalentes a 3º y 4º de la ESO en el sistema español y los A LEVELS o el BTEC Level 3 a 1º y 2º de Bachillerato.
El sistema británico ayuda a los estudiantes a  especializarse mucho más que otros sistemas, consta de menos asignaturas y además te permite acceder a universidades de Reino Unido, Estados Unidos, Canadá, España y de todo el mundo mientras en el proceso adquieres un muy buen nivel de inglés.
En Montessori British School te ofrecemos profesores expertos en el sistema británico que te ayudarán a aprobar tu BTEC y/o preparar tus exámenes oficiales y además te ayudaremos a conseguir las notas que necesitas para acceder a las universidades que te interesan.
At Montessori British School, in addition to primary education, we provide secondary education. We prepare our students to obtain official British certifications: the International GCSE (General Certificate of Secondary Education) and the A Levels, and now, we also offer something extremely new: the Level 2 BTEC of Esports, with which you can get your secondary diploma while learning the basics of the most innovative industry of the moment.
The International GCSE and A LEVELS are the subjects of the British system that are taught between the ages of 13 and 18, usually. Although in our center we are flexible and depending on the needs of the student they can start preparing from the age of 10 if they are prepared and wish to do so.
At the school we offer the Key Stage 3, 4 and 5 in full. In other words, we accompany secondary school students from what is known in the United Kingdom as Year 7, which in Spain is equivalent to 6th year of Primary School. They can do the whole secondary school with us with our NOMAD Program.
The International GCSE, as well as the BTEC Level 2 that we offer in combination with these, would be equivalent to 3rd and 4th of ESO in the Spanish system and the A LEVELS and the BTEC Level 3, to 1st and 2nd of Baccalaureate.
The British system helps students to specialize much more than other systems, it consists of fewer subjects and allows you to access universities in the United Kingdom, the United States, Canada, Spain and around the world, while in the process you acquire a very good level of English.
At Montessori British School, we offer expert teachers in the British system who will help you pass your BTEC and/or prepare for your official exams. We will also help you get the grades you need to access the universities that interest you.