Durante las vacaciones escolares organizamos campamentos educativos para niños y adolescentes de entre 5 y 16 años tanto nacionales como internacionales para que desde una perspectiva Montessori los participantes se aproximen a la ciencia, la tecnología, el deporte, el teatro, el arte, el aprendizaje del inglés y/o del español, conozcan la historia y cultura local, etc.
Disponemos tanto de campamentos presenciales como virtuales.
During school holidays we organise national and international educational camps for children and teenagers between 5 and 16 years old. From a Montessori perspective the participants can approach science, technology, sports, drama, art, learn English and/or Spanish, getting to know the local history and culture, etc.
We have in campus and virtual camps.
Rocket Camp Murcia
Summer Camp 2022 (We have boarding options / Tenemos opciones en régimen de internado)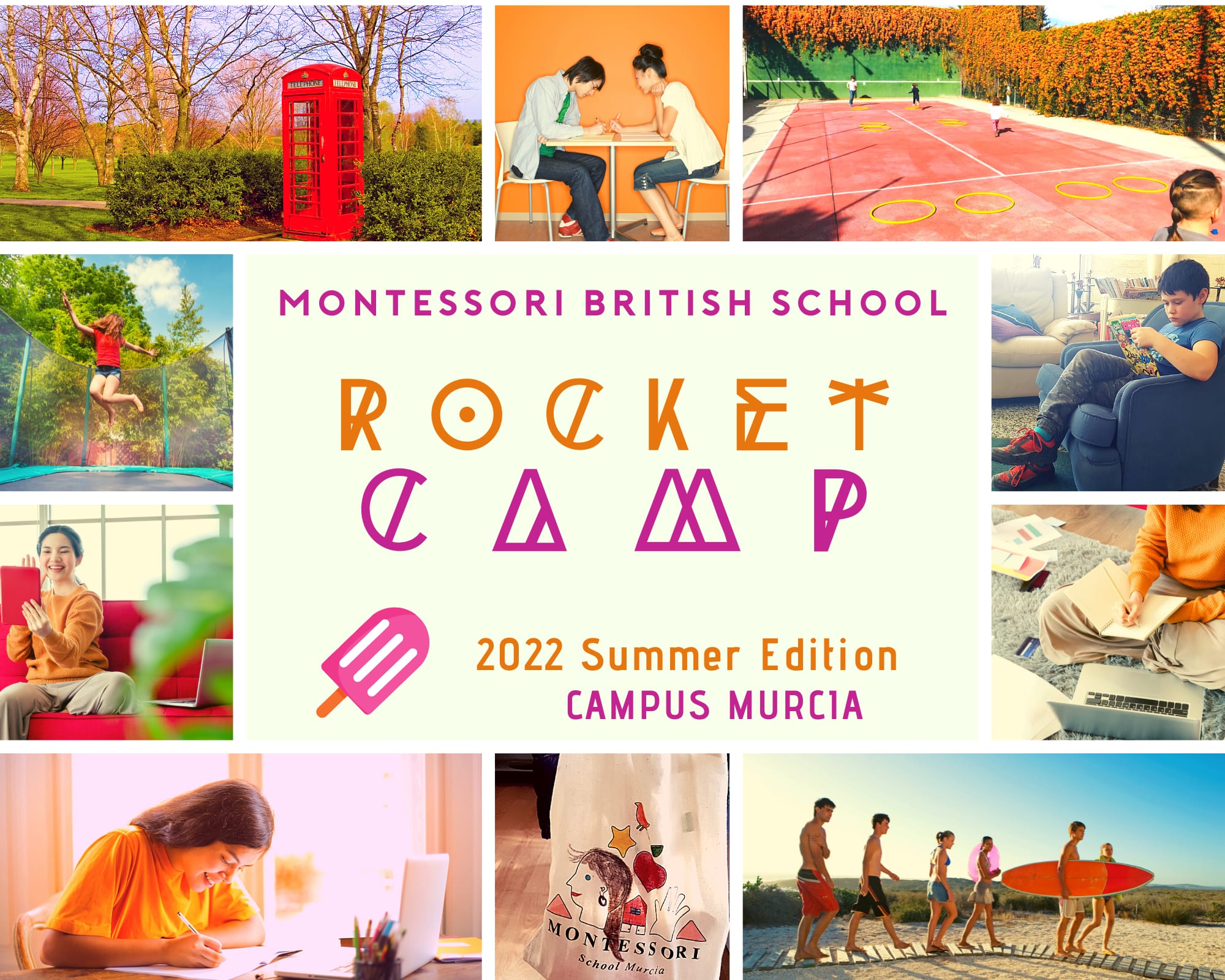 Summer Camp Virtual
Our Online Summer Camp 2022 / Nuestro Campamento de verano virtual 2022